---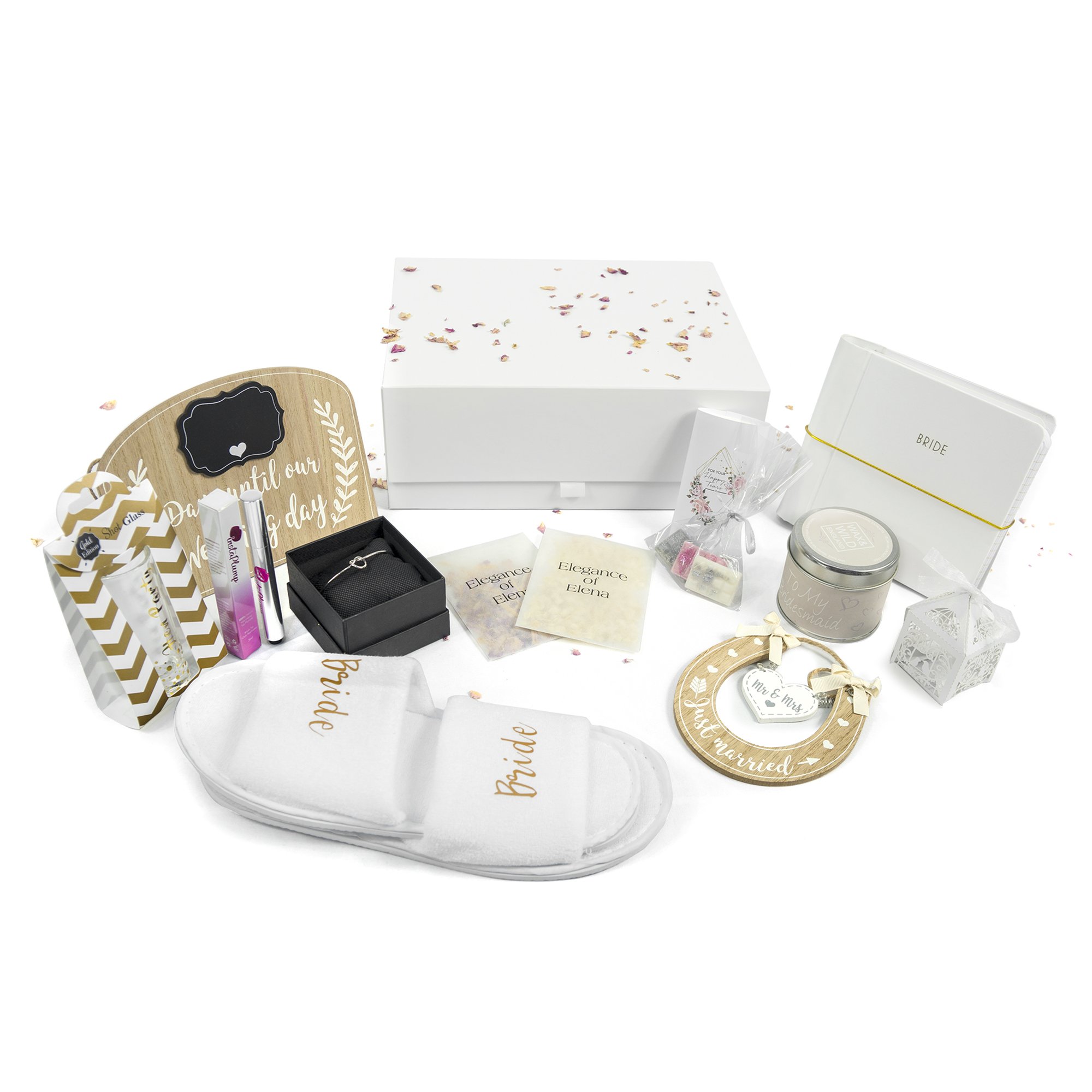 Bride's Monthly Subscription Box
Her wedding day is the day she's planned and anticipated for her entire life, so here at Elegance of Elena, we want to be 100% certain that we do everything we possibly can to help make that dream become a reality! 
That's why we search so hard to find exactly the right things to place in the Bride's Monthly Subscription box, leaving no stone unturned to ensure that everything is absolutely perfect for her. 
When her lovely Elegance of Elena Subscription Box arrives at her door toward the end of the month, we'll make certain that it's filled with exciting and genuinely useful items. 
We're not here to spoil her surprises, but the boxes may contain gifts designed to celebrate the engagement and, later, the marriage, exclusive offers from our fantastic partners, advice on the best type of décor for the wedding venue as well as a million other exciting possibilities to delight and captivate her! 
We ship our Subscription Boxes on the 22nd of each month, however, if an order is placed after the 19th of the month, we'll carry it forward to the next month.  
Don't forget, you can cancel your subscription any time without incurring any penalty. 
The contents of each of our boxes are guaranteed to be of a greater recommended retail price (RRP) than the cost of your monthly subscription, so you'll have all the excitement and a bargain, too!