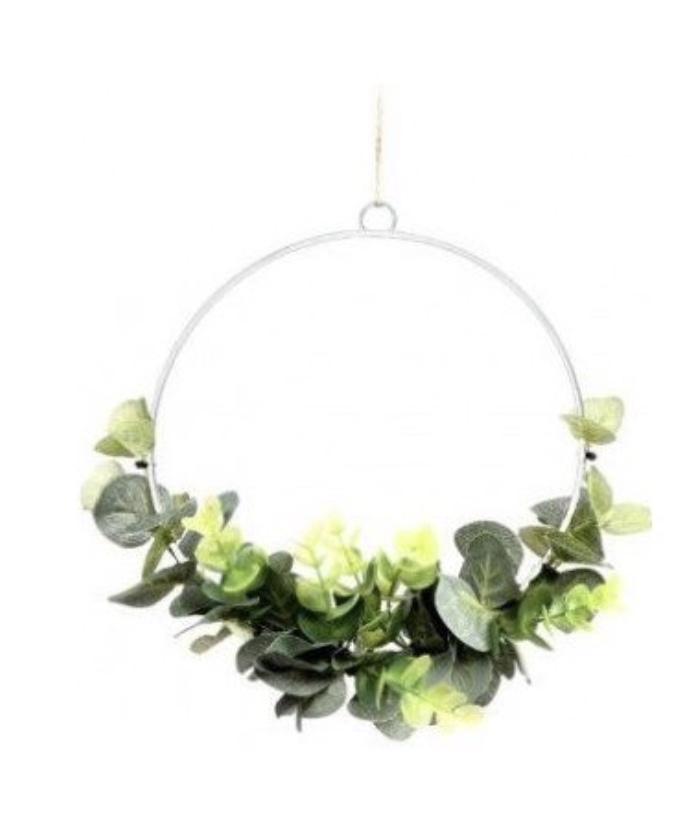 Entwinned Eucalyptus Wreath 20cm
A gorgeous half wreath made up with entwinned eucalyptus leaves makes the perfect addition to any wedding venue décor.
 Providing sophisticated and elegant touches to the simplest of rooms. 
a beautiful Size of 20cm, fits in perfectly with our other Botanical Themed items. 
Why not talk to one of our friendly Advisors on our online chat facility for advice and inspiration. 
With the rising popularity of the Botanical themed wedding, it is no surprise that this is one of our best selling items. Hurry while stocks last!  
Want to buy in bulk? Why not reach to us on our online chat or email us on Info@EleganceofElena.co.uk for bulk buy discounts. 
Covered by our standard returns policy, giving you 14 days from the day of delivery to return for a full refund or exchange.