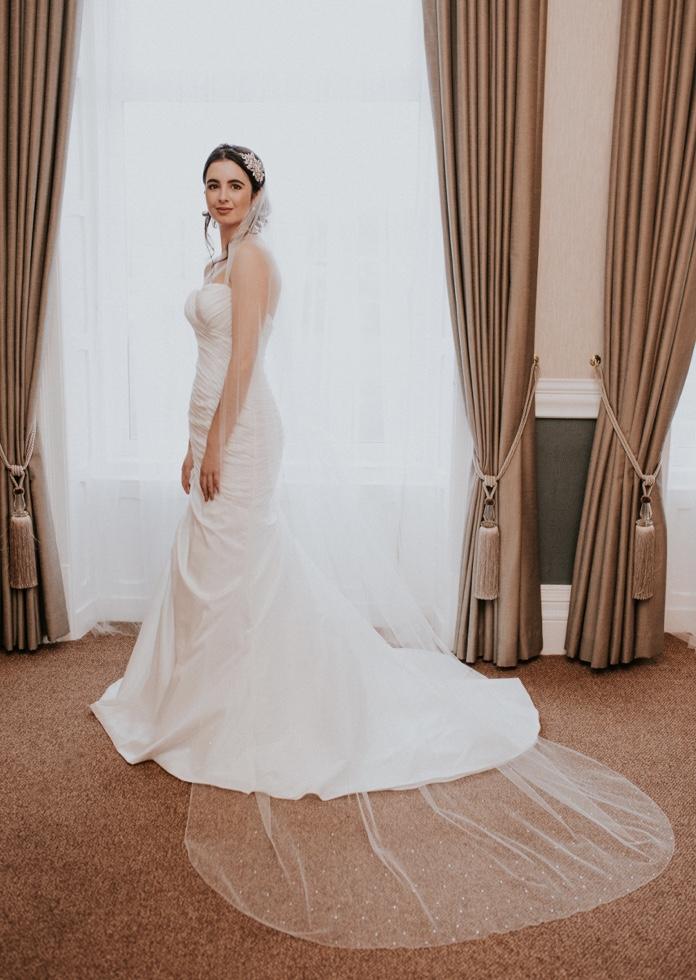 Single layer chapel wedding veil with heavy diamantes 
This single layer veil is finished with a pencil edge and features an abundance of clear diamantes in our "falling stars" pattern which gradually gets heavier towards the base.
This truly is a showstopper! A real statement veil for the most glamorous of brides!
A chapel length Veil (96″) and in our medium width tulle.
Hand made to order with an approx. lead time of around 3 weeks. 
Need some inspiration, help or have a question? Why not reach out to one of our friendly advisors on the online chat.